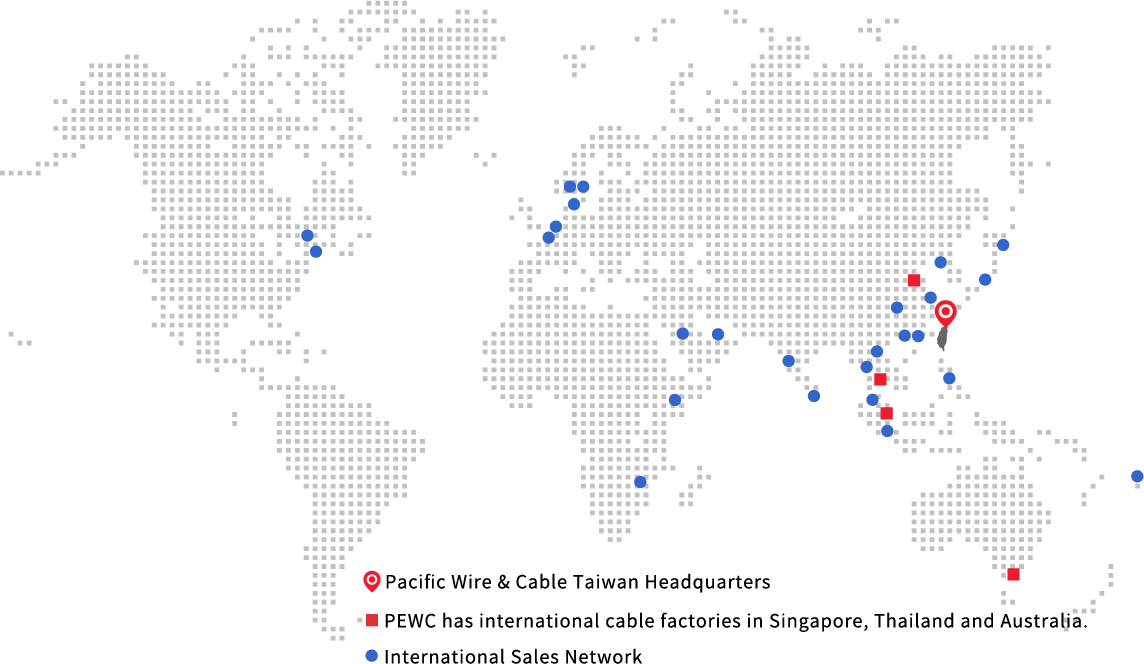 Leading Brand in Cable industry & Expert in EPC Solution
Pacific Electric Wire & Cable Co. Ltd (hereinafter, "PEWC") is the first established and leading wire and cable manufacturer in Taiwan with rich experiences and capability in contracting for power and communication systems.
PEWC is committed to upstream and downstream integration in the cable industry, and consolidated its resources with overseas subsidiaries in Thailand, Singapore, Australia, Shenzhen and Shanghai through its holding company, Asia Pacific Wire Cable Co., Ltd, which is NASDAQ listed in the United States under the trading symbol "APWC".
PEWC will continue to expand its business and actively upgrade into a world-class wire and cable company.
More

Enamelled Wire for Electric Vehicle

Reliable technical experience in flat-angle enamelled wires with excellent corona resistance, heat resistance, ATF oil resistance, machining resistance and high PDIV characteristics.

More

Solution to Green Energy

Full range of solar cable (PV cable) certified by TUV/EN and UL with superior characteristics such as UV resistance, oil resistance and flame retardant. Durable in harsh environments and widely used in major green energy projects.
More than 70 years in Taiwan, PEWC has become a leading brand in the wire and cable industry trusted by government agencies, companies and the general public.

Clients Served:
Taiwan Power Company, Formosa Plastics Corporation, CPC Corporation petroleum, CSC Corporation(Steel), Chunghwa Telecom, Taiwan High Speed Rail, Taiwan Railway, TSMC, Micron, Taipei 101, Taipei MRT, Taoyuan Airport MRT, Danhai Light Rail, Taichung MRT, Kaohsiung MRT, Shihlin Electric, Hitachi Orbit, MiTAC, Teco Corporation,Tatung Corporation, Yageo, HIWIN, etc...,PEWC has successfully partnered with clients and insist on product quality to satisfy various industries.
The first cable company in Taiwan
PEWC
More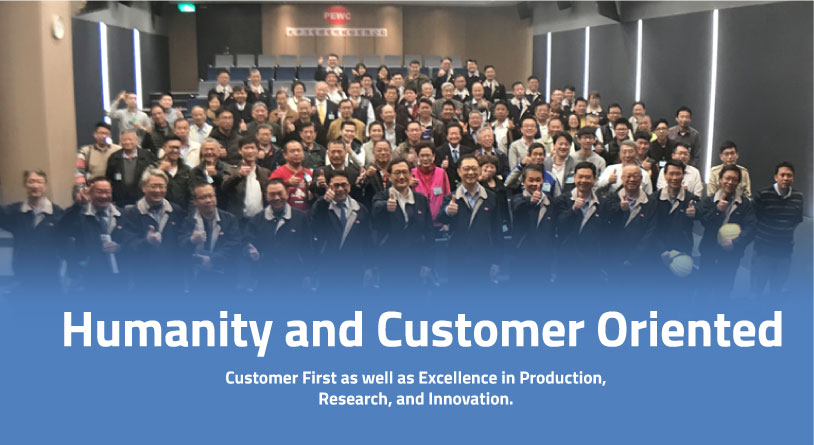 Future Trends in Renewable Energy
for Sustainable Development
PEWC

SOLAR POWER

Carbon Reduction